WELCOME TO WINGMAN PICTURES INTERNATIONAL CORPORATE
&

TELEVISION COMMERCIAL DIVISION
"Unlock the power of captivating storytelling with our corporate and television commercial division at Wingman Pictures International. As a leading International award winning production company, we specialize in crafting dynamic and engaging narratives that bring brands to life on the small and big screens.
With our team of seasoned professionals and cutting-edge technology, we deliver exceptional commercial productions that seamlessly blend creativity, strategy, and innovation. From concept development to post-production, our expert team works closely with clients to create impactful commercials that captivate audiences and drive business results.
Trust Wingman Pictures corporate and television commercial division to elevate your brand's visibility and leave a lasting impression in the hearts and minds of viewers."
MEET OUR AWARD WINNING TEAM
Discover the unmatched talent of our award-winning film production team, hailing from all corners of Victoria. With a diverse team of passionate professionals, we bring a wealth of experience, creativity, and industry accolades to every project we undertake. From directors to cinematographers, editors to animators, our talented crew is dedicated to delivering excellence in every frame. With a deep understanding of storytelling and a commitment to pushing boundaries, our staff consistently exceeds expectations, producing films that resonate with audiences and leave a lasting impact. Trust in the expertise and artistry of our award-winning film production staff from Victoria, and embark on a cinematic journey that will elevate your project to new heights.
Matt Norman
CEO / Director / Producer / Editor / Cinematographer
Matt Norman, an internationally acclaimed and award-winning filmmaker, has firmly established his presence in the film industry with his exceptional talent and artistic prowess. With a rich and diverse career spanning across various genres, Matt has successfully navigated the realms of cinema, capturing audiences with his captivating storytelling and breathtaking visuals. Now, expanding his horizons, he brings his unrivaled expertise to the realm of high-end television commercials and corporate productions. With his creative vision, meticulous attention to detail, and unwavering commitment to excellence, Matt is poised to redefine the landscape of television advertising, infusing it with the same cinematic grandeur and emotional depth that have become his signature style. As he ventures into this new chapter, clients and viewers alike can expect nothing short of extraordinary and unforgettable experiences under Matt Norman's masterful direction.
Wingman Pictures International Pty Ltd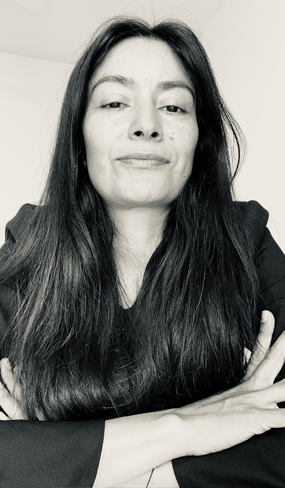 Ana Arciniega
Producer / Visual Effects (Freelance)
Ana Arciniega is a highly accomplished visual effects producer and coordinator, leaving an indelible mark on the film and commercial industries. With an impressive portfolio that includes blockbuster films such as Wonder Woman and the thrilling TV series La Brea, Ana's expertise in managing and executing visual effects projects is unparalleled. Her invaluable contributions have helped shape breathtaking on-screen experiences and seamless integration of VFX elements. In the realm of television commercials, Ana has collaborated with esteemed clients like Volkswagen, Toyota, Ford, Coca-Cola, and Miller Brewing Company, bringing their brands to life with stunning visual storytelling. Her exceptional organizational skills, attention to detail, and ability to navigate complex projects have earned her a reputation as a reliable and innovative force in the industry. With Ana Arciniega at the helm in this freelance position, clients can trust that their projects will exceed expectations, leaving a lasting impact on audiences worldwide.
Wingman Pictures International Pty Ltd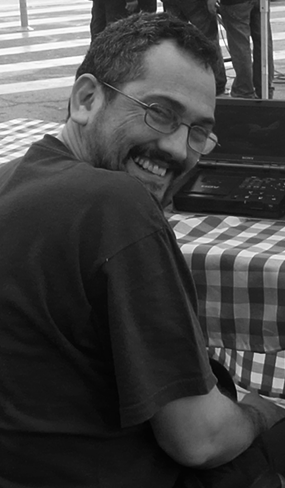 Juan Jaramillo
Director / Editor
Conceptualiser-Director-Editor Juan Jaramillo offers over twenty-five years of experience in the television and Online advertising fields. He has created engaging content, from major high-end advertising campaigns and corporate online communications to cinematic immersive experiences in over 20 countries throughout the world.
His core strengths lie in a combination of creative, strategic, and technical experience and a highly developed ability to fulfill demanding and culturally sensitive briefs by conceptualizing ideas, crafting and executing them in the most appropriate media platform.
He has developed projects for major clients such as Nissan/Infiniti North America, Toshiba, Shanghai General Motors, Volkswagen, Volvo, Suzuki, Toyota, Hyundai, and Maruti Motors amongst many others, fully capitalizing on his extensive background in live-action execution, post-production techniques, and conceptualisation.
Juan brings inexhaustible talent, specialised skills, and a relentless pursuit of excellence to every project he undertakes.
Wingman Pictures International Pty Ltd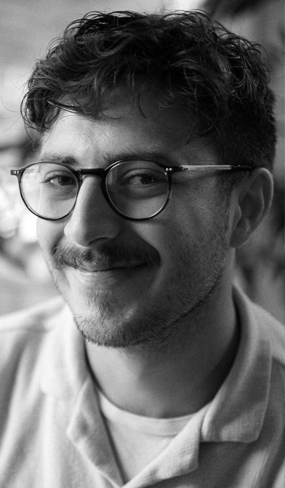 Aydin Bozkurt
Editor / Cinematographer (Freelance)
Aydin Bozkurt is a highly skilled cinematographer and editor with an impressive portfolio of work. Known for his exceptional visual storytelling abilities, Aydin has collaborated with renowned clients such as Therapy Boots, Bundaberg, Furphy, Tooshies, Forever New, Tailor's Mark, Nageze, Hassell, and numerous others in the realm of commercial and corporate videos. With an eye for capturing captivating visuals and a keen understanding of the editing process, Aydin consistently delivers outstanding results, bringing his clients' visions to life through his expert cinematography and editing techniques. His versatility and professionalism make him a sought-after talent in the industry.
Wingman Pictures International Pty Ltd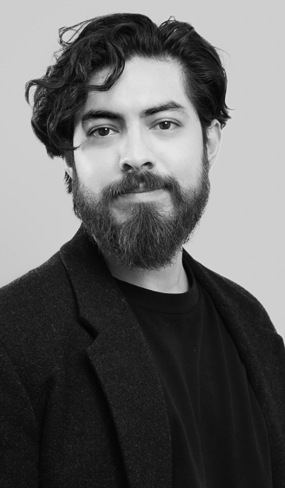 Daniel Medina
Producer / Cinematographer (Freelance)
Daniel Medina is a seasoned filmmaker with a wealth of experience in the industry. Over the course of several years, he has dedicated his talents to creating impactful films, corporate videos, and television commercials. Working with renowned brands such as Frenchie, Ovi Skin, Relink Victoria Program, Life Blood, Legalite Australia, Cygnett, and Creative Cubes, Daniel has consistently demonstrated his expertise as a producer, cinematographer, and editor. With a keen eye for detail and a passion for storytelling, he brings each project to life, weaving together compelling visuals and engaging narratives. Daniel's commitment to his craft and his ability to collaborate effectively with clients and creative teams have made him a trusted and sought-after professional in the field of filmmaking.
Wingman Pictures International Pty Ltd