It has been 12 years since the International award winning film "Salute" was released in Cinema's around Australia and around the World. In that time we have focused our time on continuing the journey to tell Peter Norman's story to a much bigger audience through the making of a feature film. Finally this year we got cracking on finding the right people to help tell this amazing story on screen. Part of making a film like this reach the most people is getting amazingly talented cast and crew. So i'd like to introduce you to some of these amazing creative people that have joined the team and who are excited to help create an amazing tribute to the late Peter Norman.
Firstly I will say that we are mainly focused on the heads of department positions in our crew and the leading actors who play prominent roles in the film at this early stage so this list will definitely grow over time.
the latest cast to join the project
The first three actors that have come on to play prominent roles are three actors who are all at the top of their game. Each one of them have played leading roles on film and television over their career.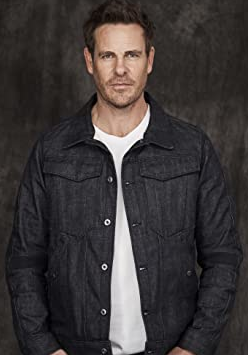 Aaron Jeffrey is very well known on Australian film and television with his role on McLeods Daughters where he played Alex Ryan. My favourite performances of Aaron were in "The Interview" opposite Hugo weaving (one of my favourite films), "X-Men Origins: Wolverine" opposite Hugh Jackman, "Underbelly", and more recently the Rachel Ward directed film "Palm Beach" where he played opposite Bryan Brown. I have literally wanted to work with Aaron for over a decade and am really excited to have him attached to play sprinter Gary Holdsworth. Not only is Aaron one of Australia's best talents but he's a great bloke too. I should also mention that Aaron was a champion 100m and 200m sprinter in his early days.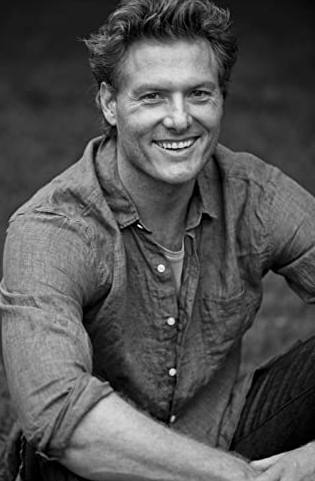 Myles Pollard and I have been mates for over 12 years. He is one of those actors that shine in everything he does. A really hard worker and a talent in his own right. Myles also came from the McLeods Daughters stable playing Nick Ryan (Brother to Aaron Jeffrey's Character). The chemistry between Myles and Aaron is exactly what I needed for the Peter Norman feature. Apart from McLeods Daughters, my favourite role was the one he played in "Drift" opposite Sam Worthington. Myles also Produced that film. It still stands as one of my favourite Aussie films!! Myles and I discussed this film over a beer after the "Salute" premiere at Sydney Film Festival. I knew from that day he'd play one of the lead roles in this film. One of the most generous actors and friends in the industry. Its a real honour to have Myles join the team.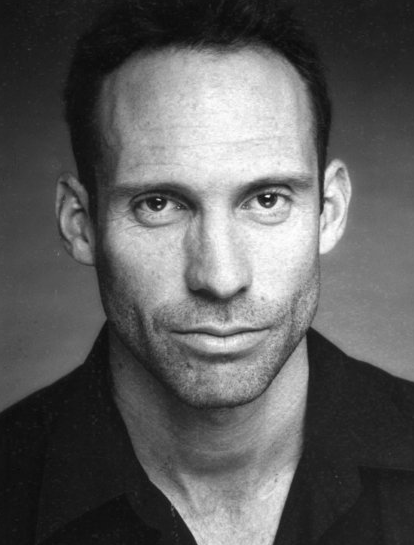 Steve Le Marquand has been acting since 1993. I have always thought that Steve is the Australian version of Phillip Seymour Hoffman. Some of my favourite performances of Steve's are from "Underbelly" as Sgt. Tom Whickham, "Rake" as Col Mancusi, Wozza in one of my favourite Australian films "Two Hands", and my favourite, his lead performance in "Last Train to Freo". Like Myles and Aaron, Steve has played roles on literally every Australian series on Television over the past 20 years. Steve is also a master of his craft on the stage with many shows for the Sydney Theatre company under his belt. I can't wait to work with this amazingly talented actor on this film and can't wait to see what he does playing the late, great Ray Weinberg as the Australian Olympic Team Coach.
New heads of department
The foundation to making an amazing film would have to be getting the best heads of department you can find. We literally started at the top and have been incredibly lucky to have these amazing people join the crew.
Geoffrey Hall (Cinematographer) – Geoff is literally one of my favourite cinematographers. His past films include Chopper, Dirty Deeds, Pine Gap (Series), Wolf Creek (Series), and more recently Drift (Starring Myles Pollard), Red Dog, Red Dog: True Blue, Australia Day and Escape from Pretoria starring Daniel Radcliffe. Geoff has a real talent for bringing the best image to the screen. His eye for Colour is also remarkable. I am so thrilled to be able to work with this master of photography.
David Hirschfelder (Composer) – Two time Oscar-nominated composer David Hirschfelder is without doubt my favourite composer of all time. He has a massive collection of feature films under his belt which include The Whistleblower, Ride like a Girl, The Dressmaker, The Water Diviner, Happy Feet 2, Legend of the Guardians, Australia, Elizabeth, The Interview, and Shine to name only a few. I was extremely lucky to have David also compose the music for my film "Salute" and have literally wanted him attached from day one to this project. We are incredibly lucky to have David on board and I can't wait to see our music shine!
Marion Boyce (Costume Designer) – I have known Marion Boyce for many years. When I was first starting out she came on as costume designer on my films All the kings horses and Shank. However, I first met Marion on set of the Tv Mini Series Moby Dick. She was so great to work with and so I immediately wanted her to work on films that I had coming up. Marion, like the others has a very long history in the film industry. Her credits include The Feds, All Together Now, Moby Dick, Noah's Ark, Hercules, Crocodile Dundee in Los Angeles, and more recently on the hit show The Gloaming and the amazing Aussie film The Dressmaker. Not only is Marion a pro to work with but she knows how to make the cast look perfect for the era they're dressed for. Our film will be an awesome opportunity to watch her weave her magic for the 1960's. Can't wait to work with her again.
Todd Embling (1st Assistant Director) – Todd and I have been good mates since 2000 when I met him on the set of Dog Woman with Magna Szubanski. He was a third Assistant back in those days and has worked solidly ever since 1st AD'ing a massive amount of films and television including Glitch, Pine Gap, Offspring, Underbelly, Secret Life of Us, Stingers, Halifax, Ned Kelly, The Bank, Till Human Voices Wake us, Atonement, and more recently The Doctor Blake Mysteries. The one thing I need on this film is an awesome 1st Assistant. Can't wait to FINALLY work with Todd on my debut feature as director.
Phil Heywood (Re-Recording Mixer) – If you want to know who in Australia is the best re-recording mixture in the country then Phil's the answer!! Phils credits are massive. The Truman show, Sweet Country, The Great Gatsby, Go!, The Lego Movie, Happy Feet, The Way Back, Balibo, The Bank, Australia, Phar Lap, Breaker Morant, The Light Horsemen, Babe, Lord of the Rings: The Two Towers, Lord of the Rings: The Return of the King and dozens more. What a huge honour to have the very best re-recording mixer attached to this film. So excited.
Well that's it for now. Over the coming weeks we will reveal even more cast and heads of department. I want to involve all of you by sharing all our news as we make "The Fastest White man in the World" a reality.
https://wingmanpictures.com/wp-content/uploads/2020/03/allstarcast.jpg
272
704
admin
http://wingmanpictures.com/wp-content/uploads/2019/08/wingmanpictures.png
admin
2020-03-10 14:26:33
2020-03-10 17:00:37
Stella Cast & Crew Join the Peter Norman feature